100 Instagram Followers
$2
High quality Instagram Followers
No password required
Fast Delivery
24/7 support
250 Instagram Followers
$5
High quality Instagram Followers
No password required
Fast Delivery
24/7 support
500 Instagram Followers
$10
High quality Instagram Followers
No password required
Fast Delivery
24/7 support
1000 Instagram Followers
$20
High quality Instagram Followers
No password required
Fast Delivery
24/7 support
2000 Instagram Followers
$40
High quality Instagram Followers
No password required
Fast Delivery
24/7 support
5000 Instagram Followers
$100
High quality Instagram Followers
No password required
Fast Delivery
24/7 support
10000 Instagram Followers
$200
High quality Instagram Followers
No password required
Fast Delivery
24/7 support
20000 Instagram Followers
$400
High quality Instagram Followers
No password required
Fast Delivery
24/7 support
50000 Instagram Followers
$1000
High quality Instagram Followers
No password required
Fast Delivery
24/7 support
Why we are the best Instagram Followers service provider?
Firezup provides best quality Instagram Followers service in the market at cheap rates. Our delivery speed, quality of service, 24/7 support makes us the best in the market.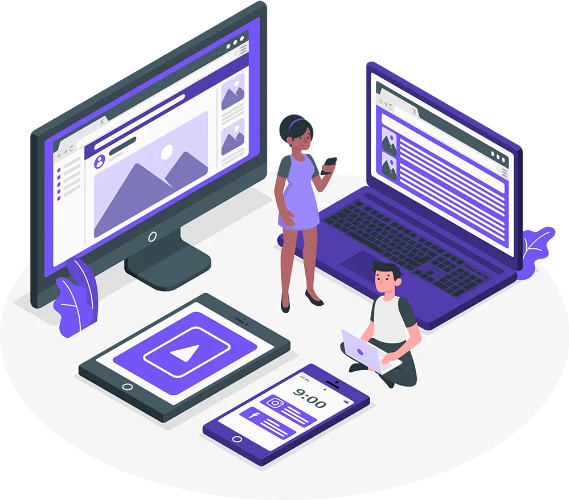 How To Buy Instagram Followers With Firezup?
1. Select the amount of Instagram Followers you want to buy from above available packages.
2. After that, you will see two blank boxes. In first box, you have to enter your Instagram Username and in second box, you have to enter your email. And click on continue button.
Note: Make sure that your Instagram account is public when you are buying Instagram Followers. If your Instagram account is private, make it public to start the order.
3. Now you will see payment options. Select the payment option through which you want to pay for your order. After completing the payment, you will receive a successfully order placed message.
After that just wait and watch your Instagram Followers growing without any hustle.
Influencers and businesses are increasingly using Instagram as a social media platform. Instagram is a social media site that has more than 1 billion active users, so it is important for anyone with a business to showcase their credibility online. Many businesses buy Instagram followers to showcase their online presence and visibility.
More followers on Instagram also indicates the brand level, which eventually indicates the credibility of the business. But building a significant following on Instagram is not only a tough and challenging process but also time-consuming.
This is where businesses and individuals prefer to buy Instagram followers from Firezup. Various factors are associated with Instagram followers' purchases, like benefits, risks, growth, reliability, etc.
Before buying Instagram followers from any random social media platform, you should take all these factors into account. But with Firezup, you rest assured that you are making a reliable and trustworthy choice by buying Instagram followers.
The Benefits of Buying Instagram Followers
There are several benefits of buying Instagram followers from Firezup; this includes credibility, increased visibility and reach, and organic growth of your business.
Organic Business Growth: Firezup offers Instagram followers that will have an impact on your business's online growth.
Doesn't matter whether you own an online business or an offline business; by having more followers on Instagram, your business gets a kickstart.
The products you are selling online are likely to get more engagement on the posts. More followers will also attract new followers and visitors to your profile, and your profile will gain further exposure at no additional cost.
This initial boost is important whether you are an online business, offline business, individual, influence, marketer, or someone who wants to have an online presence on Instagram.
Instant Social Proof and Credibility: When you buy Instagram followers from a reliable provider like Firezup, you get an instant boost in the follower count.
The boost in the follower count will impact your credibility and social proof, making your Instagram account appear in feeds and searches of potential followers and customers.
Better Reach and Visibility: Having a large base of followers will increase the chances of your posts being seen by a large number of potential audiences.
When you buy Instagram followers, it is likely to improve your account's visibility on the platform. Your account will have more exposure as it will appear on the Explore page of Instagram.
Whether you are an influencer, an individual, a business, or an agency, more number Instagram followers will heavily increase the chances of getting success on the platform.
How Firezup Delivers High-Quality Instagram Followers?
Firezup is the best platform to buy Instagram followers since we deliver high-quality Instagram followers. Here's how we manage to deliver high-quality, authentic, and engaged followers:
Quality Control Measures: When you buy Instagram followers from Firezup, you can rest assured that the company is maintaining strict quality control. We use various techniques, platforms, and marketing algorithms to ensure the delivery of high-quality followers.
Genuine Engagement: Since Firezup's delivered followers are real people, they will actively engage with your Instagram account. Firezup does not deliver bot or inactive account followers.
This will ensure that your Instagram account has better engagement and meaningful interactions with users.
Gradual and Natural Growth: Firezup offers followers that are genuine and 100% authentic. Hence you are likely to have a gradual and natural growth. This approach of Firezup ensures that Instagram's algorithm is not keeping an eye on your account.
The Process to Buy Instagram Followers from Firezup
Buying Instagram followers, Firezup is a breeze since it is simple and straightforward. Here is a step-by-step guide to buying Instagram followers from Firezup:
Choose a Package: First of all, go through all the Firezup Instagram follower plans and choose the designed package that suits your needs and budget.
Add Personal Details: On the next page, add your personal details like Instagram Account User Name, Email ID, and Name.
Make the Payment: Then, you have to make the payment by selecting the payment platform. You have options to choose from various options like PayPal, Credit/Debit Card, Bitcoin, etc.
Sit Back and Relax: Once the payment is done, you can sit back and relax. The follower delivery will start within a few minutes.
That's it. Enjoy!
Firezup's Packages to Buy Instagram Followers
Firezup offers a total of 9 plans to buy Instagram followers ranging from 100 Instagram followers to 50,000 followers. The basic plan costs $1.9 and offers 100 followers, while the 50,000 followers plan costs $550.
How to Avoid Risk While Buying Instagram Followers?
There are certain steps you need to take into account while buying Instagram followers online since the process can involve risk and may result in the ban of your account.
Choose a Reputable Provider
Selecting the right provider, like Firezup, is the most important factor in buying Instagram followers. We recommend checking whether the company offers 24/7 support through different channels. Make sure to have a look at the user's review.
Quality Over Quantity
Make sure to focus on the quality of the followers rather than the quantity, or else you will regret it later. It's better to have 100% real followers with more engagement than with bot followers and no engagement.
Don't Violate Instagram Guidelines
Since most of the social media marketing panels violate Instagram guidelines to deliver followers using software and bot followers, we advise you to be mindful of the Instagram's Terms of Services (ToS) to ensure that you are not violating them, or else your account will get banned.
Platforms like Firezup offer real followers using Google Ads, Social Media Ads, PPC, Organic marketing, and other ways to deliver followers, so you are not violating any Instagram guidelines.
Frequently Asked Questions:
Is It Legal to Buy Instagram Followers?
Yes, buying Instagram followers is 100% legal. But, you should buy the followers from genuine platforms like Firezup, where the followers are provided through real methods like social media marketing, paid ads, etc.
Are Firezup Instagram Followers Real People?
Yes, Firezup offers real people as Instagram followers. These are real Instagram users with good engagement on the platform.
Can Instagram ban my account if I buy followers from Firezup?
Definitely not! Instagram won't ban your account unless and until you do something that violates the platform's Terms of Services (ToS). Since Firezup offers real followers, there is no risk of getting your Instagram account banned.
Does my followers will also like my post?
The followers you buy from us are 100% real, and there are chances that they will like your post. But if you want thousands of likes on your post, then you can buy instagram likes from us.