250 Twitter Post Likes
$4
High quality Twitter Post Likes
No password required
Fast Delivery
24/7 support
500 Twitter Post Likes
$8
High quality Twitter Post Likes
No password required
Fast Delivery
24/7 support
1000 Twitter Post Likes
$16
High quality Twitter Post Likes
No password required
Fast Delivery
24/7 support
2000 Twitter Post Likes
$32
High quality Twitter Post Likes
No password required
Fast Delivery
24/7 support
4000 Twitter Post Likes
$64
High quality Twitter Post Likes
No password required
Fast Delivery
24/7 support
Why we are the best Twitter Post Likes service provider?
Firezup provides best quality Twitter Post Likes service in the market at cheap rates. Our delivery speed, quality of service, 24/7 support makes us the best in the market.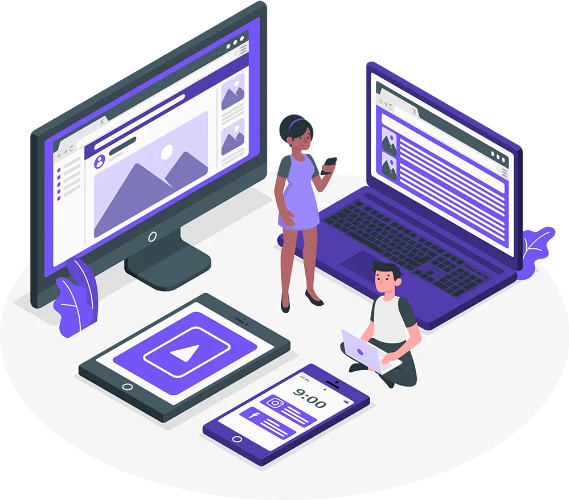 How To Buy Twitter Post Likes With Firezup?
1. Select the amount of Twitter Post Likes you want to buy from above available packages.
2. After that, you will see two blank boxes. In first box, you have to enter your Twitter Post Link and in second box, you have to enter your email. And click on continue button.
Note: Make sure that your Twitter account is public when you are buying Twitter Post Likes. If your Twitter account is private, make it public to start the order.
3. Now you will see payment options. Select the payment option through which you want to pay for your order. After completing the payment, you will receive a successfully order placed message.
After that just wait and watch your Twitter Post Likes growing without any hustle.
Reasons for buying Twitter likes
There are times when you will not get the desired likes on Twitter even if your tweets are perfect. However, you don't have to worry if your engagement rate is not up to the mark. You can now buy Twitter likes, and we will provide them easily.
We will quickly deliver your Twitter likes once your payment is clear. The interface that we use is effortless. We will deliver you the best quality of likes at an affordable price rate. If you are suffering from any issues or have any queries, you can get in touch with our WhatsApp customer care service. We will be there for you 24/7. All the high-quality accounts will provide you with likes.
Twitter included the 'Favorites' option in 2006. But, in 2015, it replaced the favorites option with the likes option. They incorporated a little heart icon which signifies the likes option. There are numerous ways of Facebook engagement. Amongst them, 'likes' is the most important. Besides, most people prefer likes as the tool of engagement.
A small heart icon represents the like option. If you like someone's tweet, you can appreciate that by clicking on the like button. If your Twitter account has a considerable number of likes, it will be easier for you to gain popularity. You have to make every effort to make your Twitter account popular as people follow the famous accounts only. Besides, several users use the like button to save tweets. They can see the previous tweets with the help of the like button. Some marketers utilize likes as an index to comprehend the attraction in a specific field.
You can buy Twitter likes from us. We will provide you with it in a secure and fast way. Don't worry about the service's quality. We guarantee you that the likes will be of the best quality. Adflee is the best service provider in this field. We utilize the easiest process to give you the likes.
We know that you will need a specific id and password for social media apps or Twitter. They are important as they are responsible for your account's safety. Therefore, make sure not to share them with anyone. You have to keep it safe. For that reason, we don't need your password and ID.
If you take a look, you will find out that almost all the big companies have Twitter accounts. They are considering Twitter to be a strong marketing platform. With Twitter, they will be able to reach up to their target audience. They have to tweet and convey their message to millions of Twitter users. However, the interaction rate is important. Or else you can never achieve your desired goal. So, to gain interaction, buying Twitter likes is one of the most convenient ways.
Will Twitter ban my account for buying likes?
No, Twitter will not ban your account if you buy likes or followers from us. Buying real Twitter likes will provide you with an extra layer of protection. People will understand that real users like your tweets. No one will understand that you availed of a service. They will also not notice the bots as they will resemble real users.
You should know that Twitter holds the record of the fastest microblogging site. Compared to other platforms, news spreads faster here. There is a possibility that your tweets will receive numerous likes and retweets. It will increase your popularity on Twitter. If you want to achieve this naturally, you should take a look at the recommendations that we are about to discuss.
Tips for getting organic likes on Twitter
If you want to receive organic likes on Twitter, we have some tips to share. Following that list will help you a lot. You don't have to spend money on services if you follow these tips by heart. However, you have to spend a lot of time and effort to get the best results. So, here is the list that we are talking about.
Follow the trend topic list and tweet according to that.
Your hashtags should be relevant and relative.
If you have a brand account, make sure to avoid political tweets.
Your tweets should be concise as well as short.
You can organize raffles or mini-contests if you think it's necessary.
Don't post all your tweets at once. You must schedule them.
If you want to share some links, position them precisely.
Tagging others will help.
You can use Gifs.
Comprehend the hours when you target users who are active most of the days.
You can also create polls.
So, these are the things that you have to know before you buy Twitter likes. Knowing these points will help you to make the right decision. You will be able to understand the steps that you have to take to achieve the most likes. Becoming popular on Twitter will boost your brand.