250 Facebook Post Likes
$3.5
High quality Facebook Post Likes
No password required
Fast Delivery
24/7 support
500 Facebook Post Likes
$7
High quality Facebook Post Likes
No password required
Fast Delivery
24/7 support
1000 Facebook Post Likes
$14
High quality Facebook Post Likes
No password required
Fast Delivery
24/7 support
2000 Facebook Post Likes
$28
High quality Facebook Post Likes
No password required
Fast Delivery
24/7 support
5000 Facebook Post Likes
$70
High quality Facebook Post Likes
No password required
Fast Delivery
24/7 support
10000 Facebook Post Likes
$140
High quality Facebook Post Likes
No password required
Fast Delivery
24/7 support
Why we are the best Facebook Post Likes service provider?
Firezup provides best quality Facebook Post Likes service in the market at cheap rates. Our delivery speed, quality of service, 24/7 support makes us the best in the market.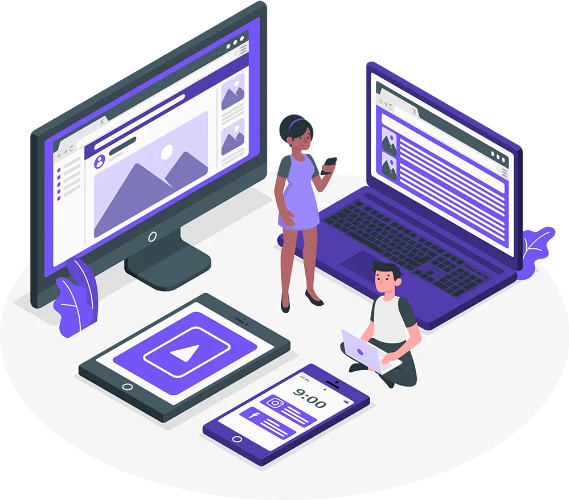 How To Buy Facebook Post Likes With Firezup?
1. Select the amount of Facebook Post Likes you want to buy from above available packages.
2. After that, you will see two blank boxes. In first box, you have to enter your Facebook Post Link and in second box, you have to enter your email. And click on continue button.
Note: Make sure that your Facebook account is public when you are buying Facebook Post Likes. If your Facebook account is private, make it public to start the order.
3. Now you will see payment options. Select the payment option through which you want to pay for your order. After completing the payment, you will receive a successfully order placed message.
After that just wait and watch your Facebook Post Likes growing without any hustle.
Getting Facebook post likes organically on your pages or profile takes a lot of work. However, some profiles get plenty of likes within a few minutes of publishing a post. The secret lies in buying Facebook post likes from various websites to boost their online presence and engagement.
In this comprehensive guide, we will analyze the advantages, guides, and factors associated with buying Facebook post likes.
Advantages of Buying Facebook Post Likes from Firezup
When it comes to the advantages of buying Facebook post likes from Firezup, then there is an endless list. Different people buy Facebook post likes for different needs to gain an advantage on one of the biggest social media platforms.
Boosted Interaction and Engagement
The more likes your post has, the more organic interaction it is likely to gain. This is because when other users notice the number of likes on the post, they are also likely to join in and leave their comments on the post.
Buying Facebook likes from Firezup will ignite the interaction cycle on your post, which will lead to more engagement.
Better Visibility on the Platform
Facebook's algorithm is designed in such a way that it favors the post with higher engagement. The Facebook posts with the most likes, comments, and shares are likely to have more visibility on the platform.
Facebook will suggest your content to other users on the platform, whether it be in the newsfeeds and suggestions, expanding the reach and visibility of your posts.
Enhanced Social Proof
When users notice a Facebook post with more likes and comments, they are likely to perceive the post as more valuable and trustworthy. Brands and Influencers make full benefit of this method to gain more positive impressions on their posts.
If you also buy Facebook posts likes on your page or profile posts, you will have enhanced social proof, and it will attract more users to your page or profile.
Guide to Buy Facebook Post Likes
When you buy Facebook post likes from any website, there are a certain number of steps involved in the process. If you consider all these steps into account when buying Facebook post likes, you will have a smooth experience.
Finding a Reliable Facebook Post Likes Provider
The first step when buying Facebook posts involves finding the right provider. You should look for a Facebook post likes provider specializing in the field that offers fast delivery, maintains quality likes, has better customer reviews, offers a trial, and more.
In this case, Firezup is one of the best sites to buy Facebook post likes, as reviewed by many users and popular websites.
Choosing the Right Plan
Once you have found a reliable Facebook post likes provider, then you need to check out the plans.
While most of the providers who have cheaper plans offer bot followers, most big websites don't offer quality followers at cheap prices. In this case, you need to find a provider that offers quality Facebook post likes in your budget.
Firezup, in this case, is better since it has multiple plans starting from as low as $3.325, which offers 250 Facebook post likes, and the highest plan, which costs $98, offers 10,000 Facebook post likes.
Firezup Plans and Pricing to Buy Facebook Post Likes
Firezup offers a total of 6 plans to buy Facebook post likes. You can select from any of these 6 plans as per your needs and budget. All these plans will have to offer you the best quality, genuine Facebook post likes with fast delivery.
The plan starts from $3.325 and goes up to $98. The basic plan offers 250 likes, while the high-end plan offers 10,000 Facebook post likes.
But the best part of buying Facebook post likes is the customized plan to buy Facebook post likes. You can contact the Firezup customer support team and ask for the quotation as per your requirement.
Frequently Asked Questions:
What Are the Top 3 Best Websites to Buy Facebook Post Likes?
Apart from Firezup, there are many websites that you can use to buy Facebook post likes. The list includes Adflee.com, Ookfy.com, and Buzoid.com.
Is Buying Facebook Post Likes Legal?
Yes, buying Facebook post likes is 100% legal unless you are buying the likes from a reliable source. When you use any kind of software to buy bot post likes, you will likely get banned by the platform.
You should consider buying Facebook post likes from the platform, which utilizes genuine channels and sources like Google Ads, Social Media Ads, PPC, Social Media Marketing, and so on.
What is the Typical Timeframe for My Post to Receive Likes After Purchasing?
The delivery time of Facebook likes varies from platform to platform. For instance, if you buy Facebook likes from Firezup, you will be able to see the post likes within a few minutes.
What happens if the likes I purchased disappear?
Reputable service providers offer genuine Facebook post likes, which don't disappear. In case your Facebook post likes to disappear after a short period of time, this basically indicates that those are bot likes and have been removed by Facebook.
If the Facebook post likes to keep disappearing from your posts or pages, then your page is also likely to get banned by Facebook. So you should avoid buying FB post likes from such platforms.
Can I Buy Facebook Post Likes for Old Posts?
Yes, it doesn't matter whether you buy Facebook post likes for your old post or new. The service provider can provide likes on any post you desire.
Can I Buy Targeted Facebook Post Likes from Firezup?
Firezup is one of the platforms that automatically provides you with targeted Facebook post likes. This is because the team manually reviews your page and then starts delivering followers from Social Media Marketing which includes paid ads, sharing paid promotions, and more.
Is There Any Risk Associated With Buying Facebook Post Likes from Firezup?
No, there is no risk associated while buying Facebook post likes from a reliable platform like Firezup. However, if you buy from an unreliable or low-quality service provider, your page or profile may get banned due to the use of illegal channels and sources.